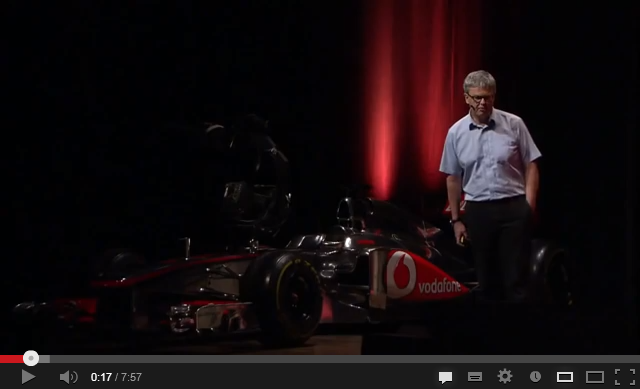 Peter van Manen, McLaren Electronics Managing Director,  shows how smart sensing revolutionized Formula 1. Nowadays, Formula 1 cars are equipped with more than one hundred sensors that monitor more than five hundred different parameters, all this data his sent to the garage where it is analysed and transformed in knowledge that can be used to improve the car performance.
Recently, Peter and his team started to apply this technology in a very different place… At Birmingham Children's Hospital to analyse the cardiac condition of the patients and prevent cardiac arrests. So far the results have been amazing results: 25 percent decrease in life-threatening events.
A great example of how smart sensing is helping to create a smarter world and saving lives.
Have you ever thought about how smart sensing can revolutionize your business?